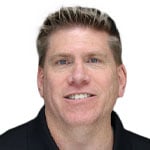 Andy Jensen
Director of Marketing
Sunstone is excited to announce Codie Sanchez, motivational speaker and mentor to millions of entrepreneurs, will keynote this year's Permanent Jewelry Expo.
Followed by more than three million on social media, Ms. Sanchez will set the tone for the Permanent Jewelry Expo, or PJX, by helping attendees envision what their permanent jewelry businesses can become and providing the motivation for personal accomplishments and financial success. PJX, scheduled for May 30-June 1, 2023, will be held at Caesars Palace in Las Vegas, Nevada.
"Codie is the perfect person to jump start the first-ever Permanent Jewelry Expo," said Jonathan Young, CEO at Sunstone Welders. "As a woman, a minority business owner, and entrepreneur, her story is motivation for every permanent jewelry business owner. She is a lightning rod among entrepreneur mentors and influencers, drawing people to her simple message that Main Street business ideas—bread-and-butter side hustles—can become a significant source of income for any family. PJX attendees will fall in love with Codie for her energy and how she connects people with their ambitions."
Ms. Sanchez is the founder and CEO of Contrarian Thinking and followed by more than three million across multiple social media channels. Her singular mission is to bring Main Street back to life again and help small business owners succeed, especially among women. Ms. Sanchez is not your typical YouTuber and mega influencer. She has held leadership positions at Goldman Sachs, State Street, and Vanguard, having helped those organizations build multi-billion-dollar businesses in Latin America. Ms. Sanchez has an MBA from Georgetown University, a master's from ESADE and Fundação Getúlio Vargas, and a BA from Arizona State University. She also holds seats on the boards of Permian Investment and Magma Partners Chilean Venture Fund. Ms. Sanchez can be easily found on YouTube, Facebook, Instagram, and TikTok.
PJX is the only high-energy educational and networking event for permanent jewelry artists and business owners, scheduled for May 30-June 1, 2023 at Caesars Palace. PJX is home to must-have education, invaluable connections, and goal-driven motivation. Plus, PJX boasts the largest marketplace for chain, jump rings, charms, findings, training, tools, welders, and business services, all focused on the permanent jewelry business. Additional information and registration can be found at www.pjexpo.org.
You May Also Be Interested In:
Permanent Jewelry Expo to Provide Education, Networking, Suppliers
5 Must-have Key Features When Choosing a Permanent Jewelry Welder
Everything You Need to Start Your Permanent Jewelry Business