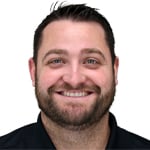 By Thane Kennedy
Product Manager
While I am proud of Sunstone's orange brand, I also recognize that it may not be everyone's favorite color. For permanent jewelry artists and business owners, the Sunstone pink may be in stark contrast to your own brand.
If you're in agreement, then you'll like what we did with the Sunstone Argon Tank for Permanent Jewelry.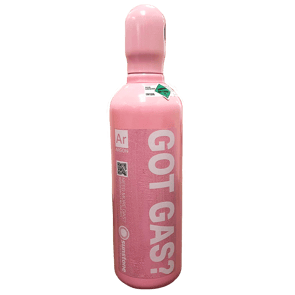 The Pink Edition.

For a Limited Time Only!
You can now purchase premium argon from Sunstone in a soft pink. We call it the Pink Edition and we only manufactured three hundred. Once they're gone, I doubt we'll build any more. If you want pink at your shop or at your next pop up, I highly recommend you purchase now.
Argon: The Secret Gas for Better Welding
Argon is a member of the chique noble gasses club, hanging out with oxygen, nitrogen, helium, and the other four nobles. Argon is abundantly available in the atmosphere and is non-poisonous, colorless, odorless, and of very little use—other than for your permanent jewelry welding.
How so?
Argon is used as a shielding gas. Argon protects the weld (or the molten metal) against elements in the atmosphere including oxygen, nitrogen, and hydrogen.These elements cause reactions with the liquid weld pool, such as porosity and increased weld spatter. Argon also improves weld penetration, better filler wire transfer, and better weld appearance. Sunstone's premium argon is 99.996% pure argon (Argon 4.6).
Learn, Network, and Secure New Suppliers at PJX
Click Here to Register or learn more about PJX.