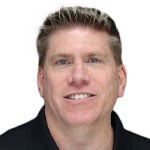 By Andy Jensen
Let's not talk about what popular permanent jewelry and permanent bracelets are or how many new permanent jewelry businesses are getting started every day.
Instead, let's look at the tools you need to start your own permanent jewelry business. You've already decided to jump in, but maybe you'd like to see a list of everything you need to start your own permanent jewelry business.
Here's the list: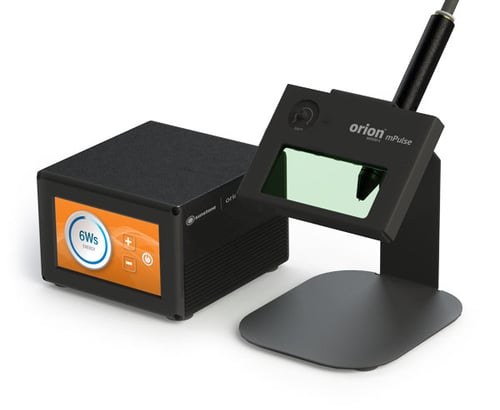 Permanent Jewelry Welder/Permanent Bracelet Welder. You must have a pulse arc welder. Soldering is not the way to go, unless you want to burn your customers or prolong the procedure time or both. Stick to a permanent jewelry or permanent bracelet welder because they are safe, quick, and require little training to master. Only two companies manufacture pulse arc welders suitable for permanent jewelry. Don't settle for anything else. Of the two manufactures, Sunstone offers a low-cost model called the Orion mPulse. The mPulse's price tag represents a much faster ROI than you'll find anywhere else. Don't delay ordering your mPulse because they are flying off the shelf.
Argon Gas. I've been asked many times by permanent jewelry artists everywhere if argon is necessary. The answer is "highly recommended!" Yes, you can weld without argon, but your welds will scream "no argon" when compared to welds used with argon. Argon does two things: 1)It removes oxygen from the weld and significantly reducing oxidization, or soot; and 2)Argon reduces splatter, porosity, and increases weld penetration for a stronger weld. Click here to learn more about argon.
Starter Chain. You'll want to purchase a few feet of inexpensive stainless steel chain for practice and training. Start with a larger link chain in a paper clip style. Once you've mastered the art of welding the chain closed, then move to a smaller and then smaller chain until you've mastered the technique. If you want to learn more about how to weld, try this article of tips and tricks or watch this video. Once you feel you've gained some confidence, then switch to silver. You'll notice some differences between silver and stainless steel. Then try your hand at gold fill or 14k gold. Shop Chain Today.
Chain Cutter. Choosing the right cutters is just as important as choosing the right permanent jewelry welder. Don't be tempted by cheap cutters. You want jeweler-grade cutters that let you cut even the finest chain with ease and precision.
Specialty Pliers. You'll need a fine pair of needle nose pliers, small enough for fine chain. Once you cut a chain, you'll use the specialty pliers to hold and position the cut link in the chain. Your specialty pliers will become an extension of your own body. Choose well.
Protective Leather Patch. If you watched that vast collection of videos on social media showing friends, neighbors, and big shots "getting zapped", you won't see anybody utilizing a leather patch. I'm not sure why. Either they are really good at what they do, or they don't value the safety of their customers. You want to place a leather patch between the chain and your customer's skin. The patch protects them from being burned by a hot chain that inadvertently touches their skin. The last thing you want to happen is a customer getting burned and posting the experience. Show some respect and protect!
Protective Glasses. Remember when your dad told you to never watch someone welding? He was spot on. The light from a weld can permanently damage your eyes. The light generated by a permanent jewelry welder can damage your customers' eyesight or yours. Either have your customers wear a pair of IR protective glasses or have them watch the welding process while recording on their phone. Nobody should be looking at the weld without protection—including you, your customer, and anybody standing around and watching. Order safety glasses today.
Magnifying Lens or Microscopic Optics. Personally, I need magnification in order to close fine chain. I recommend a magnifying lens or trading out the Orion mPulse ADL for 5x Orion microscopic optics. Magnification is a personal preference; I see artists working with and without and their work is beautiful.
And that concludes my list.
You can spend a few hours on several different websites to find what you need. Sunstone offers the welders. Many jewelry supply companies provide the pliers you need. You can find protective glasses and leather patches someplace, too.
Sunstone sells a Permanent Jewelry Kit with their pulse arc welder that includes all the items you need. The advantage of the Sunstone kit is that it will save you a few hours in searching and it guarantees you'll have all the right tools to start your permanent jewelry business.
Whether you choose Sunstone's Permanent Jewelry Kit/Permanent Bracelet Kit or go about it on your own, if you stick to this list you're good to go.
Looking for Permanent Jewelry Training?
The absolute best way to jumpstart your permanent jewelry business is to attend the upcoming Permanent Jewelry Expo, or PJX. Housed at Caesars Palace, Las Vegas in 2023, PJX delivers on three fundamental pillars every PJ artist must conquer to be successful:
Education. With nearly 30 educational courses to choose from, you won't find a better place to learn it all and all at once. Course instructors are all experienced PJ business owners and/or artists. And they'll share their experiences, their mistakes, and their successes.

Networking. You'll rub shoulders with hundreds of other PJ artists and business owners. You're sure to find a mentor who will share that one thing that will change your business—or, better yet, become that mentor to someone else!
Supply Chain. PJX will host the largest permanent jewelry marketplace on the planet! You'll be able to see what's new and meet knowledgeable vendors face-to-face, create win-win relationships, and establish a dependable supply chain.