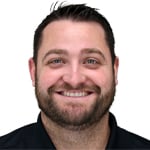 By Thane Kennedy
Product Manager
Bench jewelers who work with small workpieces will take notice of Sunstone's newest accessory for the Orion line of pulse arc welders. The Precision Clip ground is a much smaller clone of the regular alligator clip ground that has been sold with every Orion pulse arc welder for many years. In response to customer input, Sunstone created this mini ground for smaller, more delicate workpieces.
"A recent survey of our customers indicated that the current alligator clip did not always create a positive experience when working with smaller workpieces," says Thane Kennedy, Sunstone's product manager. "The Precision Clip is a much more sophisticated ground. It is petite, probably half the size of the regular alligator clip, yet still provides the ground needed for quality welding."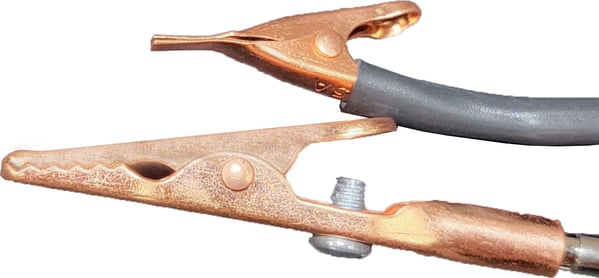 The Precision Clip, unlike the alligator clip, has a toothless bite, and is less likely to scratch softer surfaces. On the other end, the Precision Clip has a standard banana connection that plugs into any of Sunstone's four Orion pulse arc welders, from the Orion mPulse to the Orion 200i.
"I'm confident our customers will find the Precision Clip very useful," says Thane. "We have a number of other new ground concepts in the works that we hope to share with our customers in the near future. Each will solve a grounding challenge for specific applications. Thanks to customer feedback we're making Orion pulse arc welders easier to use than ever."
The new Precision Clip ground comes standard with every new Orion pulse arc welder since May 1, 2022, conveniently paired with the original alligator clip. Orion pulse arc customers who don't have the Precision Clip ground can nab one online or call +1 801-658-0015 to place an order. And at only $20 each, the purchase is an easy one to justify.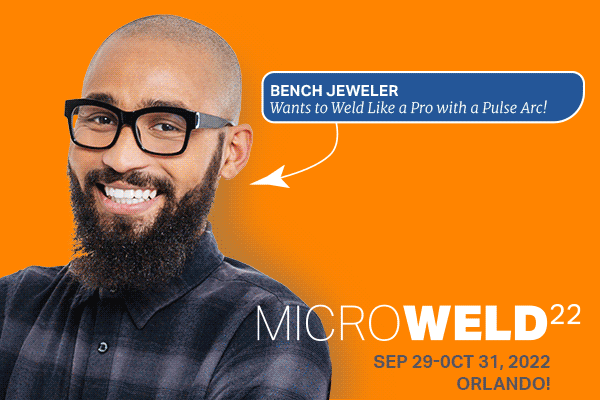 Want to Learn to Weld Like a Pro?
MicroWeld 2022 is the jeweler's premier welding conference with master jewelers Scott Isaacs and Patrick McMillan. Learn to increase profits, restore prongs, retip, tack, shape, and more. Hosted at an Orlando all-suites resort September 29th through October 1st, the only welding conference of its kind. Click Here to Register or call +1 801-658-0015.