By Andy Jensen
Director of Marketing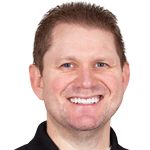 Sunstone CEO, Jonathan Young, says the company is working to showcase local artists in specific metro areas to help create demand and grow the permanent jewelry fashion trend.
Permanent jewelry artists and business owners have an ally when it comes to business development. Sunstone is actively engaged in promoting the permanent jewelry fashion trend through media engagements, events, and new product development.
In 2023, Sunstone is working with media outlets to showcase permanent jewelry artists on major television networks, magazines, and social media channels. "The permanent jewelry consumer is attracted by the experience permanent jewelry provides," says Jonathan Young, CEO at Sunstone Welders. "When consumers see what permanent jewelry is, what it can represent, everyone wants one. Consumers must see it and understand permanent jewelry first. By showcasing local artists, Sunstone is helping to create demand in the market."
Sunstone is organizing the only conference dedicated to educating and supporting permanent jewelry artists. The Permanent Jewelry Expo, or PJX, is scheduled for May 30 through June 1, 2023 at Caesar's Palace in Las Vegas. PJX will provide the largest educational and networking event in the world specifically for permanent jewelry. An official advisory committee, comprised of permanent jewelry business owners and artists, is providing guidance on educational topics and much needed vendor contacts. More information can be found at www.pjexpo.org.
"PJX has created a great deal of excitement in the market," says Young. "It's the only event of its kind, providing a 360-degree offering in education, an invaluable opportunity to network with other key players in the market, and the chance to create relationships with important suppliers of chain, links, charms, findings, tools, services, and welders. If you're serious about permanent jewelry, PJX is a must."
Sunstone's current offering of Orion pulse arc welders fits the bill for permanent jewelry. "The Orion mPulse is selling off the shelf and we're hustling to keep up with demand," says Young. "It's close to the perfect solution for permanently closing fine chain. However, Sunstone is driven by the desire to provide an exceptional welding experience, particularly for permanent jewelry artists. We feel we can do better and hope to prove that statement at PJX later this year."